Services
[wpseo_breadcrumb]
Within the topic of methods and tools for Systematic Innovation, the Italian Center of Competence proposes some standard training modules, defined on the basis of long-term practice experience in different industry sectors:
Module 1: Structured problem-solving (16h):
Module 2: Patents as a source of information (16h)
Module 3: Inventive problem solving with TRIZ (24h):
Module 4: Technology Mapping and Patent Strategy (16h):
Module 5: Value-driven Innovation (8h):
Module 6: Technology Forecasting (32h);
Module 7: FMEA with TRIZ logic (8h);
Module 8: Product and Process Value Analysis (8h):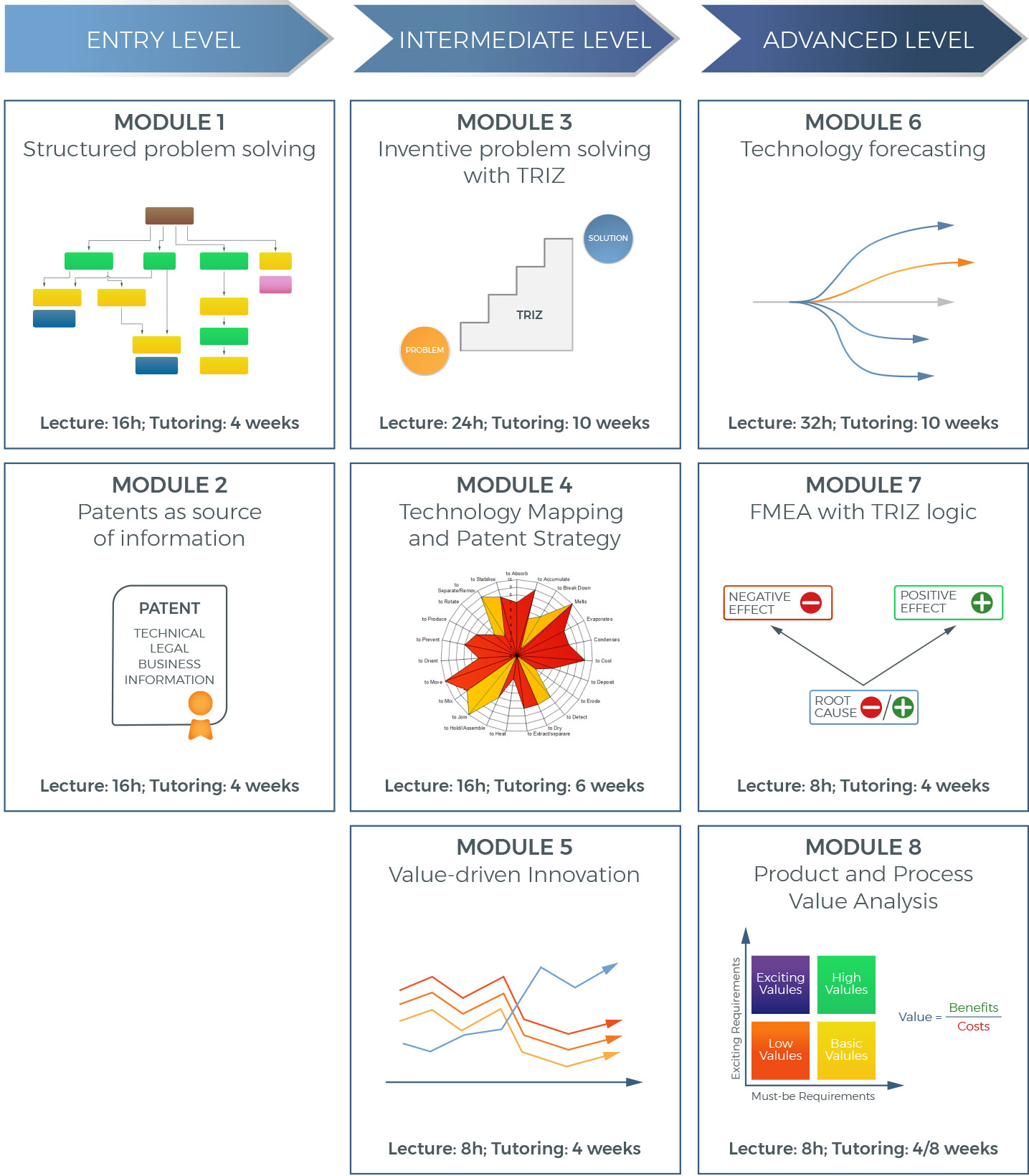 Above-cited training modules show an increasing level of learning and aim to enrich individual capabilities: Entry Level Modules deal with operative skills, Intermediate Modules act on strategic abilities and finally Advanced Level Modules stimulate the integration and the recognition of synergy with other methods and techniques.
Each module addresses target training objectives and it is proposed for target participants.
Training modules are suggested for target profiles:
Designers and technicians: Modules M1, M2, M3, M7, and M8;
Intellectual Property Managers: M2, M4, and M6;
Innovation Managers and Executives: M1, M5, M6, M8.
Each module is articulated in a training activity in the classroom and then a tutoring activity can be activated on pilot projects and cases studies suggested by the Client.